Stubbington Library Exhibition. My third exhibiton at the library. The main theme being local interest and further afield landscapes.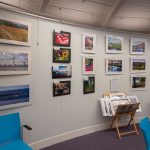 Most of the locations have been reached on foot or by bicycle with the minimum of camera equipment.
As the 'Wild Isles' television  documentary is showing, more than ever it is vital to preserve and protect our green spaces, where ever they may be, and  the wildlife these green spaces support.
Also on show is an 'almost forgotten' display highlighting UK crafts that are in threat of being lost.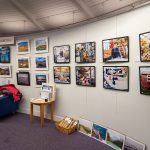 The exhibition runs until the end of April.