Gosport BMX Club, Striders, Motos and Finals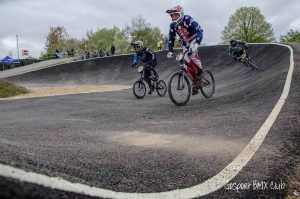 The images below are a selection from Gosport BMX clubs first race (though second on the calendar) striders balance bikes, motos and finals.
Click on any thumbnail to view the pictures in a carousel. Hovering your cursor over a thumbnail will give a picture ID.
All the pictures that I took on the day can be viewed on the clubs Facebook page under galleries Gosport BMX Club Race 29/04/2018
If you have any comments or questions or if you are looking for a particular photograph/s please use the contact form in the sidebar giving a race number and/or description and I will get back to you as soon as possible.
Thanks for looking!