South Region BMX 2019 Gosport BMX Club.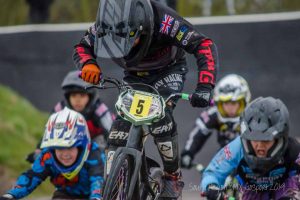 In contrast to the recent spell of settled weather Storm Freya brought high winds and heavy rain to the opening round of the South Region BMX series at Gosport.
Nevertheless, a good turnout of riders battled against the wind and rain to give some exciting racing.
Some good photographs from The News on their website
Click on any thumbnail below to view the photographs in a carousel.
If you have any comments or questions please use the contact form in the side bar. I will get back to you as soon as possible.
More photographs of the South Region event at Gosport BMX club can be found on the clubs facebook page here and here