Solent Airport Daedalus
We are lucky in the Stubbington area  to have the Boultbee Flight Acadamy Spitfires flying from Solent Airport Daedalus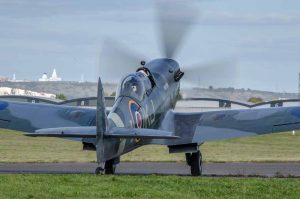 It has been great to see and hear the Spitfire flying from the airfield, particularly after the loss of the Portsmouth Naval Gliding Centre.
While I cannot match the quality of the  photographs on their website it has been great fun trying!
There has even been TV presenter James Martin thrown in for good measure.
The thumbnails below are some of the photographs I have taken over the past week. Please click on any thumbnail to view the images in a carousel.
Have a look at my gallery of aviation photographs or browse the other galleries on Out To Grass Photography.